Anandaram Dhekial Phukan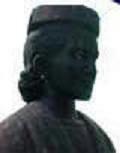 Born in 24 Sepetember,1829 at Guwahati in the famous "Dhekial Phukan" family Anandaram Dhekial Phukan(1829-1859) lived only 30 years but in his short time he was one of the pioneers of Assamese literature in the Arunodoi era who joined in the literary revolution initiated by Missionaries with his heart and soul. Anandaram Dhekial Phukan regenerates assamese literature.
Anandaram Dhekial Phukan started his school life in Guwahati. His father was Commissioner Jenkins sponsored him to go to Calcutta & study in Hindu College. After studying for 3 years there, he came back to Guwahati and took further lessions in English from Mr. Blend. He also took up some lessions in Sanskrit and Urdu.

He got married in 1846 followed by joining in a government job in the subsequent year. He served as Dewan of the king of Bijani, Munsif, Junior assaistant commissioner etc.

In 1847, young Anandaram published "Englandar Biwaran"(Description of England) in Arunodoi. In 1849, he published "Asomiya Lorar Mitra"(Assamese children's friend) in two volumes containing almost 400 pages which is considered a milestone in the history of Assamese literature. He published another book titled "A few remarks on Assamese language" in English in 1855 where he discussed the independent criteria's of the language and the grievous outcome of imposing Bengali as official language in Assam. This book mentions about 62 religious books and 40 plays. In addition he started working on two Dictionaries (Assamese to English, English to Assamese) and sent some part of those to Arunodoi. Anandaram Dhekial Phukan along with Nathan Brown, Miles Bronson, Levi Nidhi, Gunabhiram Barua, Hem Chandra Barua and others were the architects of the Arunodoi Age of Assam.

Anandaram Dhekial Phukan died at the early age of 30 only in June 1859.