Angling In Jia Bhoroli River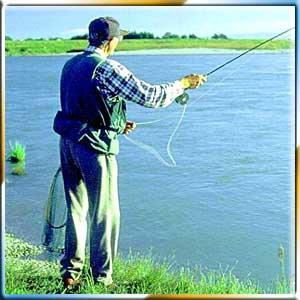 Assam is the heaven for nature lovers and all kinds of adventure and natural sports. There are lots of sub rivers of mighty river Brahmaputra. The Kameng River in Arunachal Pradesh and Jia Bhoroli in Assam originates in Tawang district of Arunachal Pradesh. It flows through Bhalukpong circle of West Kameng District of Arunachal Pradesh and Sonitpur District of Assam. It is joining with Brahmaputra River near Tezpur, just east of the Kolia Bhomora bridge.
Jia Bhoroli river creats the border on Nameri National park, which is Unesco listed World heritage site & Project tiger listed National park.

Angling is a thrilling adventure sports. Famous form Golden Mahseer which is also known as Tiger of Himalayan Rivers, Jia Bhoroli is a famous angling destination since the British time."Assam Bhoroli Anglers Association" regularly organised annual Angling competition in the month of November every year collaboration with the State Forest Department of Assam since 1981. Tourist and competitors are coming for participation al over India as well as abroad. Altough annual Angling competition held in November peoples are enjoying angling here from the months of October to April too. Aprat from Angling the fast currents of the river add excitement and adventure for river rafting.

It is always pleasant and thrilling to raft down the Jia Bhoroli river in a rubber dinghy amidst the vibrant green, and serene surroundings. This gives the angler ample scope to try his luck with rod and line, and the choice of several splitting channels of the river, which meet downstream forming some of the excellent spots for casting the line in a school of fish. The other sporting species of fish found in Bhoroli are Saal (Murral), Gorua (goonch), Korang or Sundarle (Indian Trout) and Boka (Chocolate Mahseer). The biggest catch of Golden mahseer recorded was in 1997 which scailed 52lbs.