Piyoli Phukan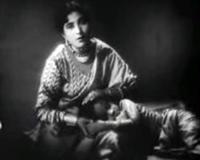 Piyoli Phukan, in fact, is a unique character in the story of India's freedom struggle. He was the son of the infamous Badan Borphukan who brought in army troops from Myanmar to dethrone the Ahom king in the 18th century. It was this move by Borphukan that paved the way to British rule in Assam.
The islanders landed in Assam ostensibly to save the people from the inhuman torture of the Myanmar army, and in no time took over the reins of administration themselves. The Indian aristocracy of the time bowed down before the British rulers. Most followed suit, but not Phukan. Though physically handicapped, the dynamic leader on crutches was the first to organise a people's uprising against the British after the Yandabu Pact. With indomitable courage, conviction and support of the masses, Phukan hatched a dare-devil plan —to blow up a firearms godown of the British rulers. Everything was going as planned till the English, acting on a tip-off, arrested Phukan.

After a tumultuous trial, on July 26, 1830 Piyoli Phukan was hanged by the British for his heroic patriotism. On 1955 Piyoli Phukan movie released directed by Phani Sharma. Phani Sharma's "Piyoli Phukan" received the "Certificate of Merit" and became the first Assamese movie to bag the National Award. The famous song Tejore Kamalapati by Bhupen Hazarika from movie Piyoli Phukan is still popular.