Laxminath Bezbarua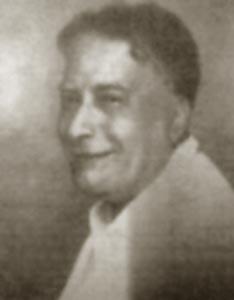 Laxminath Bezbarua the author of Assamese journal Jonaki (1889), which begins the period of modern assamese literature. Thus began the Jonaki period of Assamese literature. Laxminath Bezbaruah popularly known as Rasaraj(Some people says Roxoraj) or 'The King of Humour' born in November 1868.
Lakshminath Bezbarua was born on a boat in a sand bank of the river Brahmaputra at Ahatguri, near Nagaon on a Lakshmi Purnima night, in November 1868. His father Dinanath Bezbarua, a senior official with the British government, was in the process of moving toBarpeta. An official transfer, Bezbarua had undertaken the journey by road. It was on this journey that young Bezbarua was born. Lakshminath Bezbarua recalled this unusual event in his autobiography Mor Jiuan Sowan. Looking back on his rather unusual birth, he added that when a male child was born in those days it was customary to welcome the newborn by blowing conchshells and perform other auspicious rites. But under such extraordinary circumstances Lakshminath had to come to the world without any of the usual welcome rites.

Lakshminath Bezburua spent his childhood in different places of the state. His father brought his family with him from Barpeta to Tezpur. From Tezpur they shifted to North Lakshimpur. In between the family stayed for a brief while at Garchati and finally they settled in Sivasagar.
For Lakshminath, childhood memories would always remain more vivid, especially when compared to the more blurred recollections of his days as a young adult.

Lakshminath Bezbarua (1868-1938) dominated the Assamese literary scene for about half a century. During his life time he devoted himself to revive the lost glory of the Assamese language and literature. In those days Assamese was not used in the school and courts of the state. Lakshminath Bezbarua fought an incessant battle with many of his contemporaries to establish a proper place for Assamese in the state. His literary and cultural crusade was aimed at the overall development of the Assamese society.

During this time the famous Assamese periodical Jonaki was launched under the leadership of Chandra Kumar Agarwala. He was the editor and the publisher of the journal. Lakshminath Bezbarua actively participated this venture. His first satirical pieces appeared in the pages of Jonaki, in the second year of the journal, he wrote extensively under the pseudonym Kripabar Barua. Hemchandra Goswami, another stalwart of the time also worked to make Jonaki a successful venture of the period.

The patriarch of young Lakshminath's family was Dangoria Dinanath Bezbarua. Dangoria had engaged the services of a man called Rabinath Majudotor Barua to take care of his grandchildren. Rabinath had no formal education. But for the children he was a treasure house of folk tales and stories from religious scriptures and mythology. Rabinath quickly became friend, philosopher and guide to the young Lakshminath. During the mornings Rabinath was his playmate and in the evening a regular story teller.

Noted poet Neehnoni Phukan says Bezbarua's sensibility is a rare phenomenon in Assamese literature. Phukan admits that Bezbarua's Burhi Air Sadhu remains his all time favourite book. Even to this day he re-reads the narrative, and with every new read he discovers the unique appeal of the tale.

O mor aponar desh (or O mor aponar dex) is the state song or state anthem of the Assam. It was written by Laxminath Bezbarua and attuned by Kamala Prasad Agarwala. The song itself is from among the finest poems created by Laxminath Bezbarua. It was first published in 1909 in an Assamese magazine named Baahi (Flute in English). It was officially adopted as the Assam's state song in 1927 at Oxom Chhatra Xonmilon held in Tezpur. The song is also included in Kadamkali authored by Bezbaruah. It is the most popular Assamese patriotic song of all time.

Lakshminath Bezbarua has to his credit three historical plays and four farces. Even the first Assamese film made by Jyotiprasad Agarwalla was based on Lakshminath's play Joymati. Bezbarua was overwhelmed by Jyotiprasad Agarwalla's Joymati (1935) and conveyed this feeling to the filmmaker by writing a note of appreciation, on the film during the last days of his life. Bezbarua was equally pioneering and prolific when it came to writing prose. His favourite form when writing prose was the historical novel and easily cast himself as the master of this genre in Assamese literature when he wrote his acclaimed Podumkuwari.

Bezbarua was an unashamed liberal and all his observations of people and places were strongly tinged with this sense of rationalisation. His thought provoking essays on the position of religion in everyday life reflects his rationalisation as well as his liberal outlook. Though patriotism was a dominant emotion whenever he wrote a personal essay, he could just as easily slip into the analytical world of spirituality in his later works.

As a human being Lakshminath Bezburua was honest, sincere and open-minded. He was a product of the Bengal renaissance and the romantic idealism of the Western world in the real sense of the term. He cherished the renaissance ideals strongly exhibited in the life of Anandaran Dhekial Phukan (1829-1859) who was a dreamer and visionary of 19th century Assam. Like an archetypal romantic hero, Lakshminath Bezbarua was a wanderer in his real life too. He spent a considerable part of his life touring and visiting the jungles of Sambalpur and even the forests of Assam. Later he was to use material from these visits in his prolific writing. Deeply patriotic, Bezbarua remained loyal to his first love, literature. Which was also his way of communicating intimately with the people around him.

In his autobiography he unflinchingly noted the weaknesses and failures of his life and career. Including the fact that he was unable to clear his law examination. After graduating from General Assembly College Bezbarua had wanted to go abroad for higher studied. Unfortunately his conservative family did not approve of the idea, so Bezbarua stayed on. But he was able to withstand tough opposition at another crucial juncture of his life. Growing up in a strictly Vaishnav environment, Bezbarua faced opposition when he decided to marry Prajnasundari Devi, the granddaughter of Maharshi Devendranath Tagore, according to Brahmo rites. He even refused to accept the Rs 10,000 dowry from the Tagore familyUnfortunately like many great writers, Bezburua was denied the recognition he deserved during his lifetime. The response to all 25 books he published, before 1930, was met with little or no appreciation from the general public. Even today, very little of his prolific output is really appreciated. The house in Calcutta where he lived lies in ruins. He died in Dibrugarh on March 26 and the Asom Sahitya Sabha annually observes this day Sahitya Divas.
Poetry Collection of Laxminath Bezbaruah

I) Kadam Kali

Novel written by Laxminath Bezbaruah

I) Padum Kunwari

Short Story Collection by Laxminath Bezbaruah

I) Surabhi

II)Xadhukathaar Kuki

III)Jonbiri

IV)Kehokali

Children's folk tales by Laxminath Bezbaruah

I) Junuka

II) Burhi aair xadhu

III) Kokadeuta aaru nati lora

IV) Baakhar

Collection of satire essays by Laxminath Bezbaruah

I) Kripabor Baruar Kaakotor Topola

II) Kripabor Baruar Obhotani

III) Barbaruar Bhabar Burburani

IV) Barbaruar Bulani

Comic Plays by Laxminath Bezbaruah

I) Litikai

II) Nomal

III)Paachani

IV) Chikarpati Nikarpati

Plays by Laxminath Bezbaruah

I) Joymati Kunwari

II) Chakradhwaj Singha

III) Belimaar

Biographies by Laxminath Bezbaruah

I) Dinanath Bejbaruar Xankshipta Jiban Charit

II) Sri Sri Shankardev

III) Mahapurush Sri Sankardev Aru Madhabdev

Autobiography of Laxminath Bezbaruah

I) Mor Jiban Sowaran

II)Patralekha, Dinalekha

Others collection by by Laxminath Bezbaruah

I) Kaamat Kritatwa Labhibar Xanket

II) Bhagawat Katha

III) Bharatbarshar Buranji

IV) Tatwa Katha

V) Sri Krishnakatha

VI) The Religion of Love and Devotion

VII)Axomiya Bhaxa Aru Xahitya
Photos of Laxminath Bezbarua

Laxminath Bezba...